Regular price
$117.62 USD
Sale price
$37.97 USD
Unit price
per
Sale
Sold out
Get a haircut easily at Anytime, Anywhere!


Tens of thousands of buyers from
all over the world are using Tribal Hair Trimmer!!!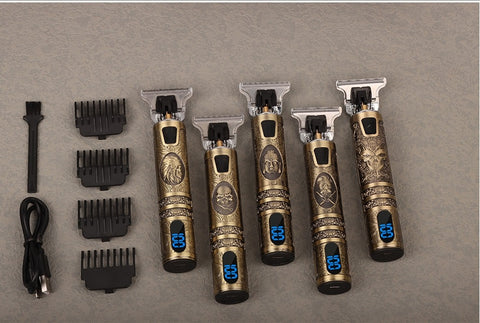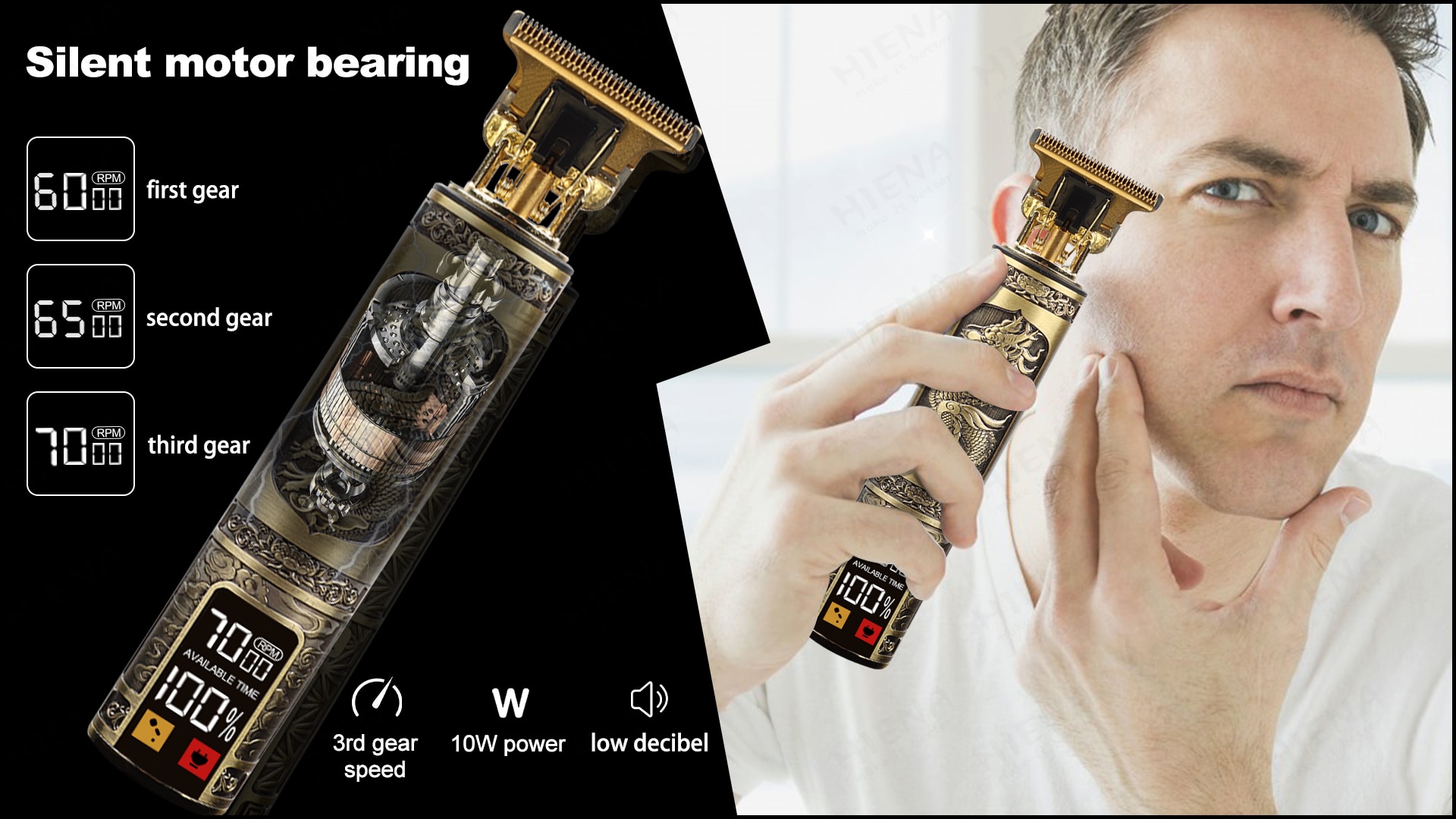 Charge for 3 hours Use for 3 months
Hiena hair clipper supports USB fast charging, it only takes 3 hours to fully charge, and the battery life can be up to 180 mins of battery life while fully charged. For example one time haircut is calculated as half an hour, 2 times a month, then Hiena hair clipper one time fully charged can use for 3 months.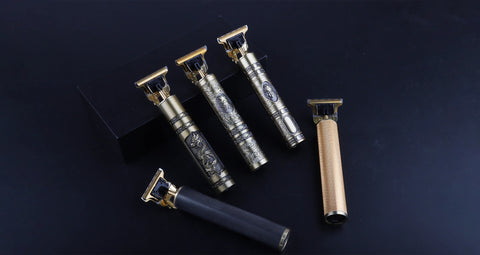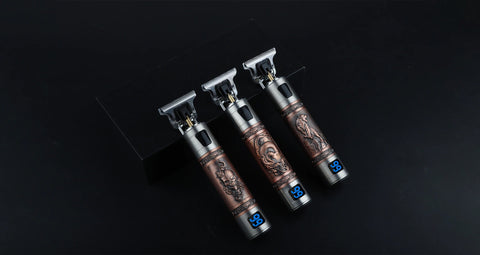 R-shape rounded corner design, skin no harm.
The part of Hiena hair clipper where could touches skin, the blade and the limit comb, are designed with rounded corner to ensure the safety and comfort while doing haircut. The head of the hair clipper is composed of a movable blade and a static blade. The combination of the movable and static blade has undergone strictly safety testing, so that whenever the hair clipper is working, the blade can be safely touched at any angle.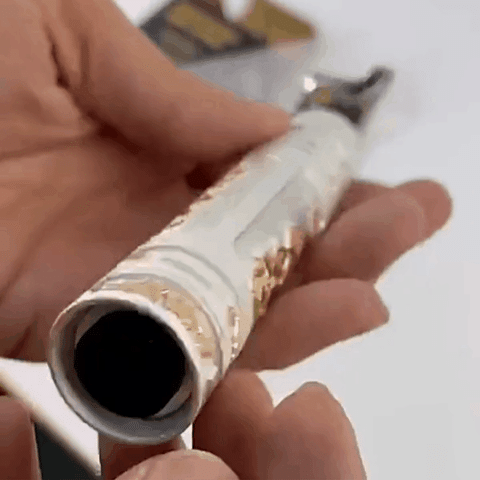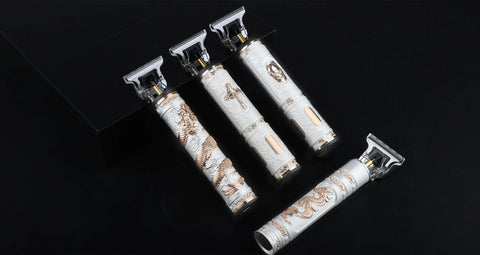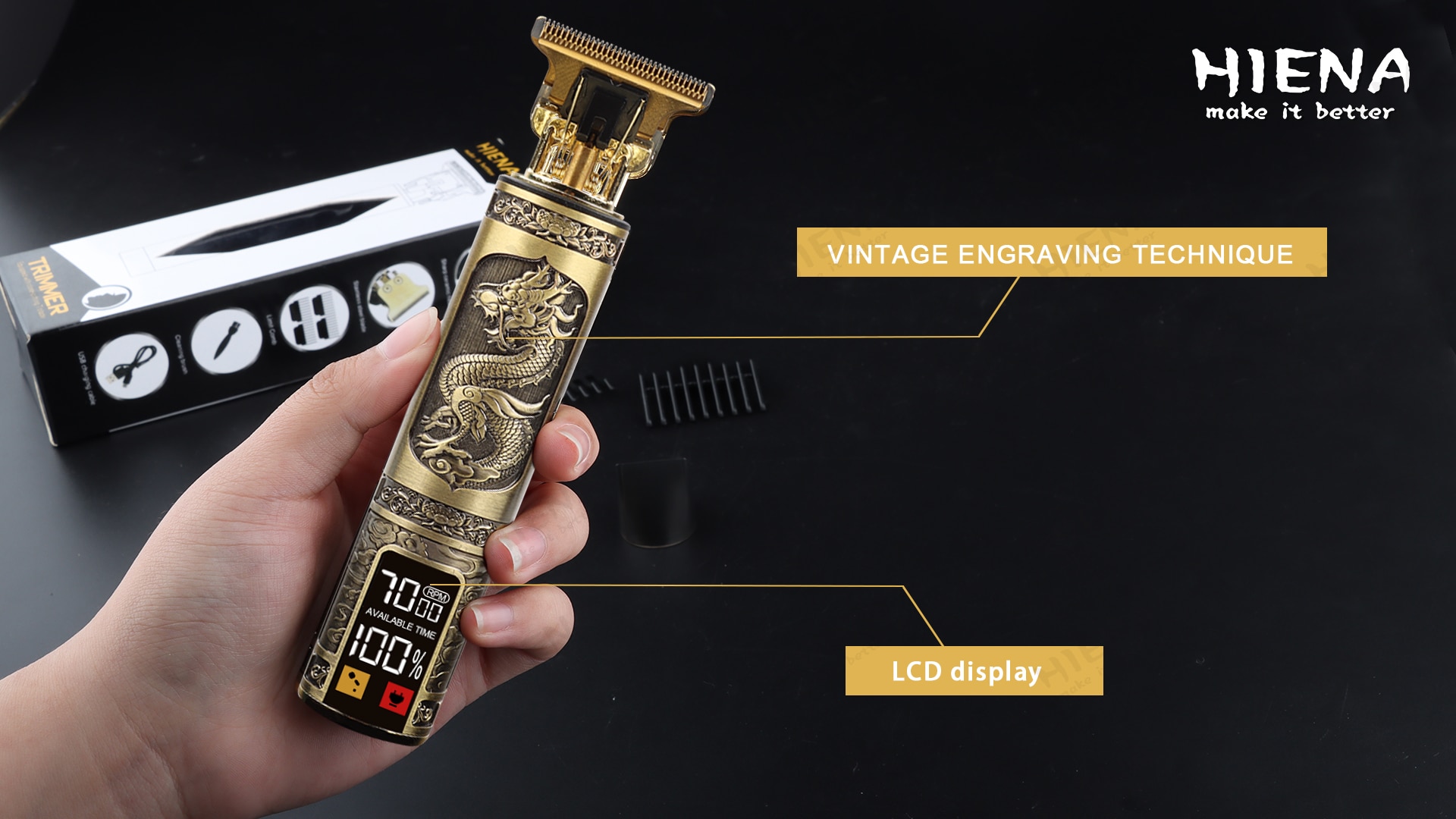 10W power, 7000 rpm, strong power
Hiena hair clipper uses 10W high-power motor, 7000 rpm, strong power output, stable and efficient, suitable for any type of hairs.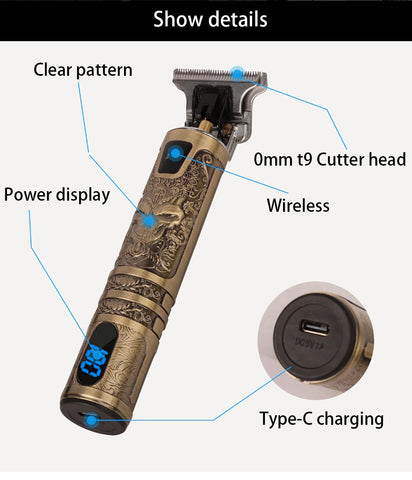 Stainless steel blade, ultra-low noise, smooth fast cutting
Hiena hair clipper uses a stainless steel blade with a smooth surface, that friction coefficient is lower than the ordinary iron blades. Therefore, when the hair clipper is running at high speed, the noise is much lower than ordinary unbranded hair clippers and is hard to generate heat, the working noise is less than 57.5db, far below than 70db of the GB standard.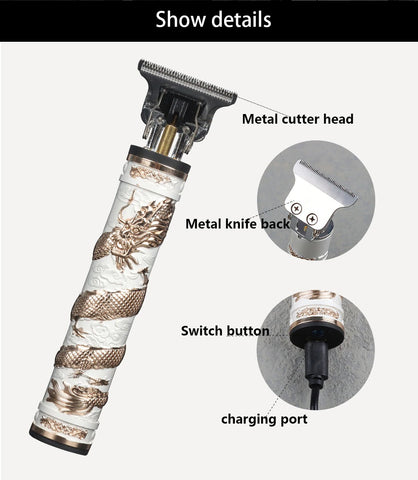 4 limit combs for easy haircut
Hiena hair clipper comes with 4 limit combs, which can limit the haircut length from 0.1-4mm. The limit comb can be replaced with super easy operation, even people without any haircut experience can easily get it done. Adjust the length and cut it directly. That's it!
The blade can be rinsed straight away to clean up shredded hair, faster and more convenient!
ATTENTION: (Only the blade can be washed, the whole body of the machine CAN NOT be washed!)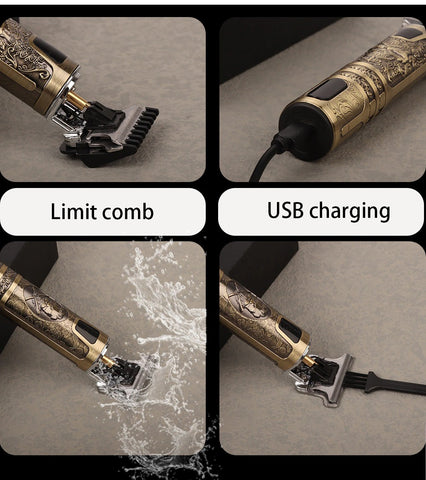 Get a haircut easily at Anytime, Anywhere.
The blade length of Hiena hair clipper is 40mm and the body length is 142mm, which can be easily carry for conveniently perform haircut, engraving, oiling, shaving and other operations.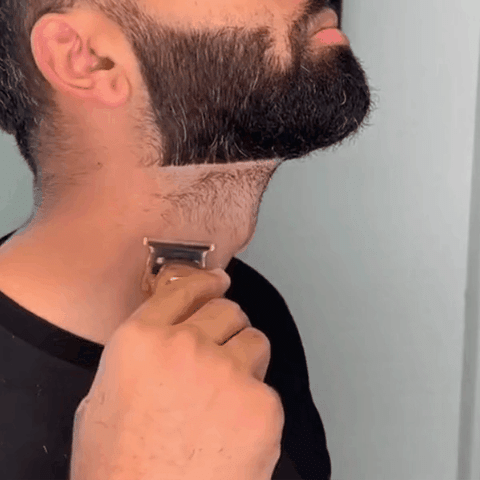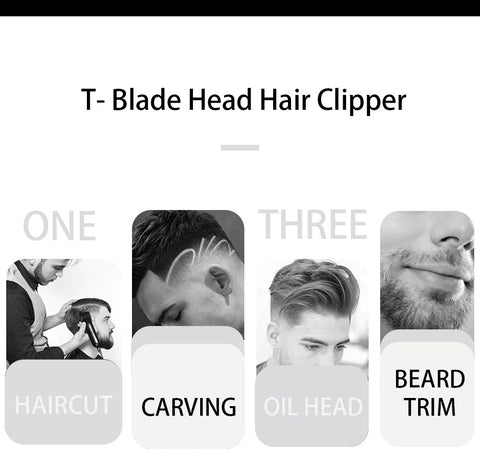 Product details:
Product: rechargeable clipper
Power:10W
Input Voltage: AC 110-240V 50/60Hz
Charging time: 3 hours
Using time: 180min
weight: about 240g

Package list:
you will get1Pcs* hair trimmer, 1Pcs* brush, 4Pcs* limit comb(1.5MM 2MM 3MM 4MM) and 1Pcs*USB Charger

Due to air transportation restrictions, liquids cannot be transported, so oil bottles are not included in the package, please be aware.
Share
View full details